References from customers new and old are available on request
"Finch & Associates is a breath of fresh air when it comes to the process of Intellectual Property. Ruth and Marcos make this process as easy as possible. I had nothing to worry about, they took over and made the whole process seamless.
Consider yourself in good hands and care, because Ruth took on a normally complicated exercise for us, and that gave us the time to spend on other aspects of our day to day business, but we had the comfort of knowing Ruth and her staff always had our best interest."
Kevin McGrath, Pres., The Original Toy Company®

"Individuals looking for a competent, compassionate, trademark and copyright attorney need look no further than Finch and Associates. Ruth Finch has knowledge of and passion for the law as well as a unique ability to communicate with her clients—a rare find in an attorney today. I would recommend her without hesitation to anyone seeking legal work pertaining to intellectual property."
Amy K. Spangler, President/CEO, Baby Gooroo, Inc.

"Ruth has been doing trademark and related work for International Nutrition for years.  She has a thorough knowledge of the subject and she provides excellent work at a reasonable price. All of Ruth's work is produced in a timely manner. I would recommend her firm to any business."
Top qualities: Great Results, Good Value, On Time
Robert M. Pugaczewski, President, International Nutrition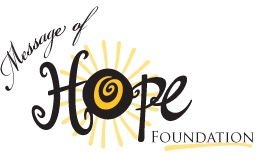 "Ruth Mae Finch has successfully filed and obtained many of our company trademarks over the past thirteen years. Ruth also won a very difficult legal suit against a large, well known company that did not want for us to be able to use our company name. Ruth is extremely efficient, dedicated and easy to work with which is the reason we have continued to do business with her firm."
Top qualities: Great Results, Personable, Expert
Emi Burke, founder of Message of Hope Foundation

Most people don't realize how important trademark registration and protecting their brand is. I encourage business owners to consult an experienced trademark lawyer, because of the wealth of knowledge and the experience they can provide. If you are looking for a top notch trademark application attorney in Maryland who cares about giving you more than you expected, I highly recommend Ruth Mae Finch, Esq. After the initial consultation I have the confidence that the services are absolutely top notch. I highly recommend Finch & Associates, LLC.
Mike Turajczyk, M.A., C.P.L.C., founder and leader of Polish Your Business